Amenities
At Valley Forge Casino Resort, we provide our guests with only the highest quality services. Whether you're joining us for business or for leisure, you'll find that the amenities offered at our Pennsylvania casino were designed with you in mind. So sit back, relax, and we'll take care of the rest! We have a fitness center open 24/7, an outdoor pool open seasonally, and so much more.
Amenities
Valley Beach
Our 20,000-square-foot pool offers an outdoor bar, special events, a real sand beach, lounge chairs, poolside games, and more.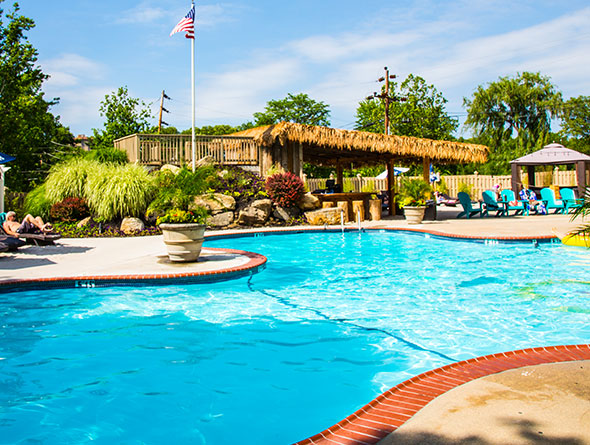 Amenities
Fitness Center
While staying with us, Valley Forge Casino Resort welcomes you to have a great workout with our state-of-the-art equipment featuring elliptical machines, treadmills, and free weights.